Meet the 2020-2021 State Committee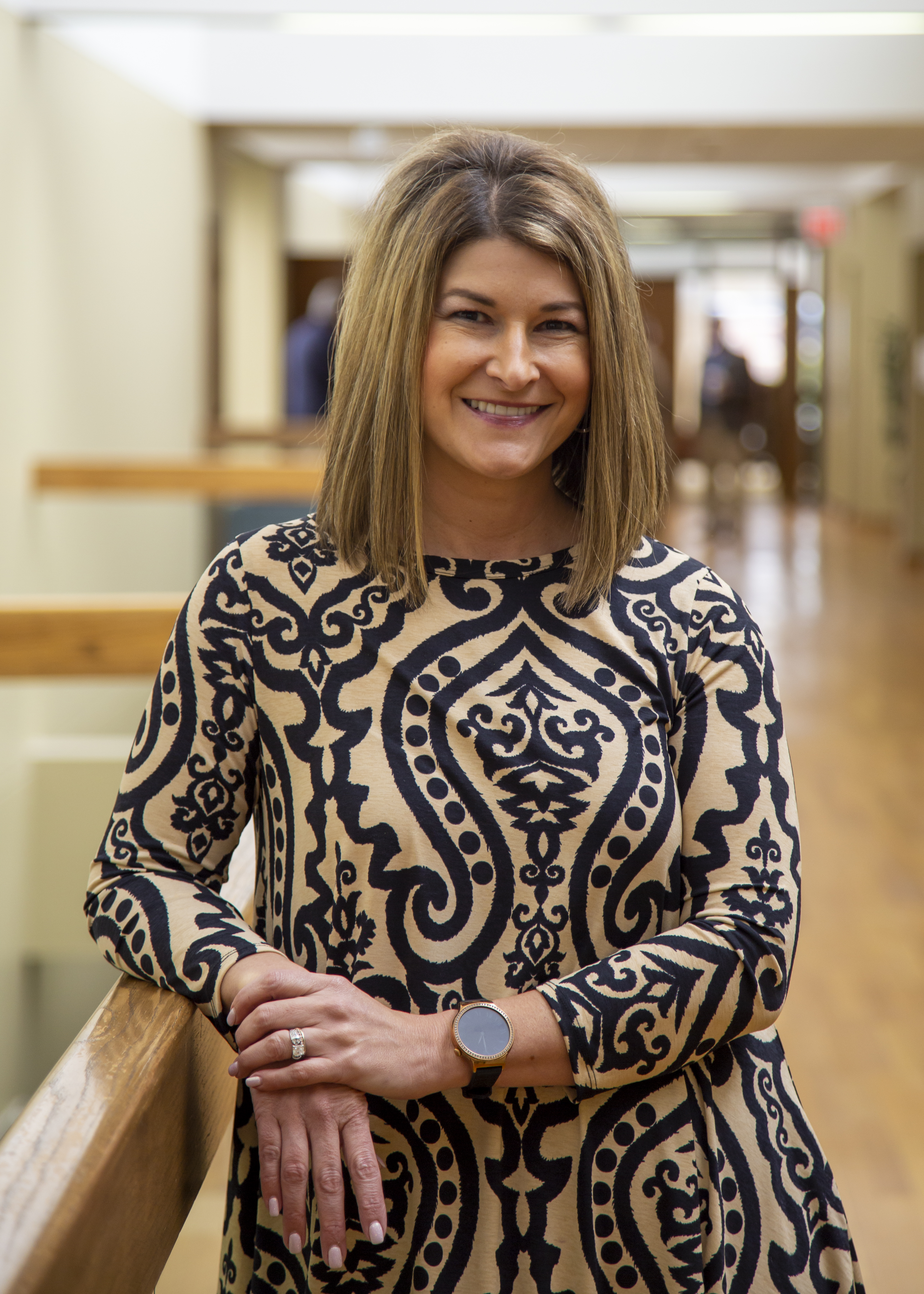 Magen Allen - Chair

Family: Jeremy, husband and children: Lane, Brody, Evelyn, Eli
Crops & Livestock: beef cattle, commodity feed mill, hay production
Farm Location: Hot Spring and Clark counties
We have raised cattle for 17 years in Hot Spring County. We now have cattle and hay production in Clark County. We started the feed mill in 2007. J A Farms Feed has become a well-known feed source in Bismarck. What started out as a way to feed our own cattle has now become our passion, and we are delighted to share it with our customers. All of our children are involved with our local 4-H, FFA and compete in rodeos.
Jeremy and I both serve on the Hot Spring County Farm Bureau board. I serve on the county Women's Leadership Committee. I also serve as president of the Bismarck School Board.
---
Kerry Stiles - Vice Chair (District 1)
Family: Ramey, husband and daughter and son-in-law, Sarah and Payton Stegall
Crops & Livestock: cotton, peanuts and soybeans
Legacy: Ramey and I are both 4th generation
Farm Location: Lee County
I married my high-school sweetheart, and we are proud parents of two daughters, Sarah and Rebecca. We are also honored to be grandparents of Aubrey Claire (9), Lilly (7), Ryan (7), Parker (3), Ansley (1) and baby boy due in October 2020. Since we didn't have sons, we were thrilled when Sarah and her husband decided to move here and live in the Stiles Family home. Payton had zero farm experience and has learned so much during the past eight years. Rebecca and her husband, David, live in Mississippi and run several franchise restaurants.
I retired in 2015 after 28 years with Farm Credit Midsouth. I was a senior loan officer and enjoyed working with the local farmers, but it became necessary for me to concentrate on caregiving duties for my mother and father-in-law. I have been a pianist most of my life and enjoy playing for myself, my church and at the school when needed. I enjoy singing, traveling, working all kinds of puzzles and my dogs.
Retirement has also allowed me to resume participation in Farm Bureau activities. I serve as chairman of our local WLC committee and as vice chair of the ArFB WLC. I was honored to graduate from the first Arkansas Women's Leadership Boot Camp. Ramey, Sarah and I were named the 1987-88 Arkansas Young Farmer & Rancher of the year (now the Achievement Award). A lot of things have changed since then!
I serve on the board of the Lee County Community Foundation and as lay delegate for Marianna 1st United Methodist Church. For the past decade Ramey and I have hosted Cotton Inc.'s Farm Tours with brands and retailers from all over the world. I am passionate about telling people about cotton, sharing our farming story and teaching others about the importance of farming to our country and world. I am most proud of our daughters, how they, too, love cotton and tell others how important farming and the family farm is to this nation.
---
Amy Young - District 2
Family: Amy and Tommy Young are partners in Young's Generation Three Partnership Farms
Crops & Livestock: rice, corn, wheat and soybeans
Farm Location: Jackson County
Tommy and I have been married 34 years. We grow rice, corn, wheat and soybeans, as well as operate a center pivot sprinkler dealership in Jackson County. We have been blessed to have raised a niece (Haley) and two nephews (Cody and Andrew). Haley and husband, Gunner, just recently had a baby boy (Silas), so the spoiling has begun in the Young house. I am a licensed Abstractor and title insurance agent. I worked 28 years in the abstract and title insurance business. I owned and operated Jackson County Land Title Services, Inc. until it was sold in 2012. Since then, I help during harvest at the granary, keeping the trucks weighed and keeping up with the grain inventories. I also deliver meals to the employees when working late during harvest. I have served and still serve on several boards, committees and organizations throughout the county, including the Jackson County Women's Leadership Committee. I have enjoyed my time serving as chairman for the last few years. I also enjoy cooking (but not buying the groceries) and working in my yard. And when time allows, I enjoy traveling, snow and water skiing and spending time with my family.
---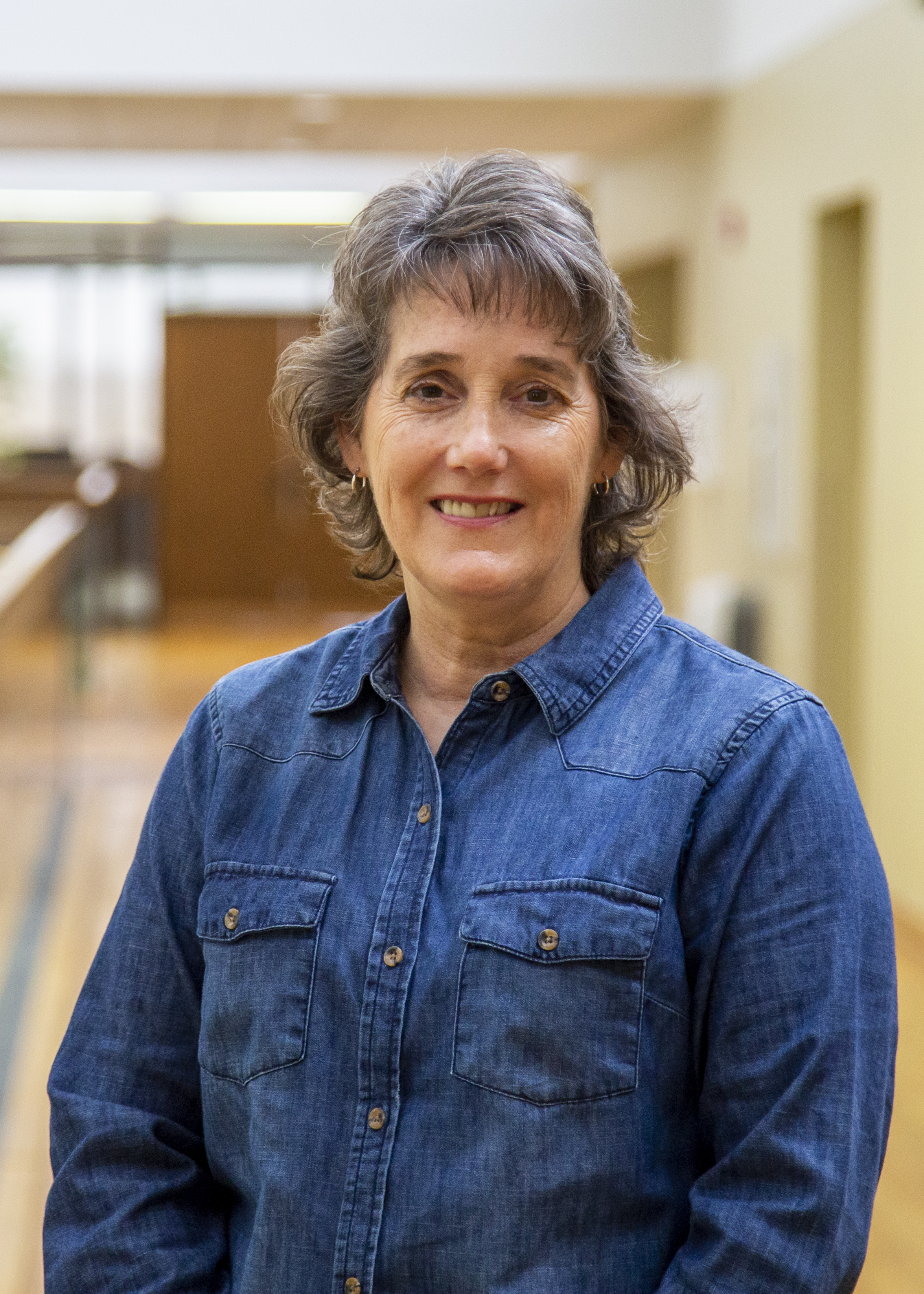 Nita Cooper - District 3
Family: Gary and Nita Cooper
Crops & Livestock: beef cattle
Legacy: 4th generation
Farm Location: Boone County
We operate a small cow/calf operation in southeast Boone County. We have two daughters, sons-in-law and five grandchildren. Gary and Nita serve on the Boone County Farm Bureau board. Nita serves on the Rural Health & Safety Committee, Women's Leadership Committee and Ag in the Classroom Committee on the local level.
---
Regina Oliver - District 4
Family: Double O Farm, Regina's husband, Mike
Crops & Livestock: beef cattle, hay and timber
Legacy: 3rd generation
Farm Location: Scott County
My husband, Mike and I live in Waldron. We live on Lake Hinkle, formally the Oliver family land, where the lake was built and where Mike's family farmed. We also farm some of the same land and additional family owned and homesteaded land west of us, where we raise beef cattle. The farm is my favorite place to hang out, working cattle or just watching the calves being born or as they run and play. We have two sons, Aaron and Tyler, their wives and four grandsons, Keyton (11), Brady (6), Dawson (3) and Rhys (3). We all spend many hours together on the farm hunting, fishing, working cattle or just skipping a rock on the creek.
I was not raised on a farm, but had family members that were, and have been around cattle and lived a country life always. I married Mike in the early 1980s and was introduced in beef cattle farming and then later to the timber industry. We are still involved in both. I love anything to do with the farm from cutting hay (which has become my job) to feeding on the coldest winter days while everyone else is snugged up by a fire.
I have worked for the city of Waldron for 25 years as a secretary and have been involved in many projects and events. I am a member of the Waldron school board and have served as secretary. I was introduced to Scott County Farm Bureau WLC in 2013 and have been deeply involved ever since. I now serve as its committee chair. I enjoy anything that involves our local students and when you add farming to the equation, it's even more rewarding. My main goal is to educate students in agriculture and to keep small farms alive within our county.
In my down time, my passion is my grandkids. I also love taking pictures, gardening, canning and just sitting on the porch watching the sunrise or sunset. Farming with my husband and kids is my joy. There is no better way of life that I want nor chose to live, but this one.
---
Divella Gray - District 5
Family: Richie and Divella Gray
Crops & Livestock: registered Angus and commercial cow/calf operation
Legacy: 3rd generation
Farm Location: Yell and Cleburne counties
Richie and I raised our children on our farm in Yell County. Our children have married and left the farm to pursue their respective careers.
Richie is an EHS manager for JBS Live Pork, and I teach business education at Dardanelle High School. We run a commercial cow/calf operation, as well as a small registered Angus herd. We sell Angus bulls, bred heifers, and beef (quarters, halves and whole and by the package). We are active in the Yell County Cattlemen's Association, where he serves as president, and I serve as secretary/treasurer.
We also serve on the Yell County Farm Bureau board of directors. Richie serves as vice president, chairperson of the Scholarship Committee, and member of the Budget Committee. I serve as the secretary of the county board, and am a member of the Women's Leadership, Nominating and Young Farmer & Rancher committees.
---
Susan Bitely - District 6
Family: M.H. Bitely Farms Partnership, M.H. and Susan Bitely, adult children: Hamilton IV, Christina and Julilanne. Grandchildren: Brooke (11), Jacob Hamilton (9) and Zoe (5).
Crops & Livestock: Black Angus cattle, Sudan hay, timber and cotton, rice, soybeans, corn and wildlife habitat seed grasses
Legacy: 5th generation
Farm Location: Jefferson and Lincoln counties
I am a "city" girl from Lake Village. My husband and I met in college where we were both members of the marching and concert bands. I relocated to the inland croplands and transformed to multiple roles of the farmer's wife, mom, graduate student, teacher-library media specialist and volunteer. I learned a farmer's wife can carry a baby with one hand, a surveying stick in the other, and a snake-stick in the third. Summer was for flagging and outrunning crop dusters, fall for stomping and hauling cotton and every season was for running down equipment parts
I supported my husband in his many terms as a county farm bureau president and served on the Women's Leadership Committee countless years. I have welcomed school classes to our farm and had the pleasure of seeing foreign exchange students gasp over seeing combines and miles of uninterrupted country land.
I am currently serving as co-chair of my county's Women's Leadership Committee and am able to bring ag to the classroom and have taught land stewardship to students around Arkansas. I also provide professional development for teachers using and present at various organizations using resources from Arkansas Farm Bureau.
My community involvement includes being a member of the hand-bell and sanctuary choirs at my church (First Baptist in Pine Bluff) and assisting with community bible schools. My other activities include being an officer for the Jefferson County Reading Council and Delta Kappa Gamma women teachers' society. I am a member of P.E.O., Arkansas Reading Association, ILA and Arkansas/Jefferson County Retired Teachers.
---
Doreen Antley - District 7
Family: Clay and Doreen Antley
Crops & Livestock: sow/farrowing facility, beef cattle and hay
Farm Location: Hempstead County
Clay and I live in Fulton and have been married 40 years. We have two beautiful daughters; one is a school nurse and the other is a high school science/biology teacher who also coaches junior high volleyball and high school softball. We are also blessed with four amazing grandchildren.
When Clay and I got married in 1980, he and his father were row-crop farmers, growing soybeans, milo, corn and wheat on 1,600 acres. We added a 300-head cow/calf operation in 1990. In 1995, Clay and I built a 580-head sow/farrowing operation on our own 160 acres. We have been running our swine facility for 25 years. We also have a hay operation and weight gain cattle through the winter.
My family moved to Arkansas from Wisconsin in 1958. I came from a family of dairy farmers. When my parents moved to Hope, Arkansas, they planted a 10-acre peach farm where I was raised and took the roll of running the farm in my early teen years.
Clay and I were chosen Pork All American Farmers in 1998 for Arkansas. We were chosen Hempstead County Farm Family of the Year in 1999.
We are members of Unity Baptist Church in Hope where we both serve on many committees. I serve as our Ladies General WMA president. I also serve as the secretary of my WMA Helping Hands circle. I serve on the nursery and education committee. I am also the Awana Cubbie director and a member of our church choir. We are also members of both Fulton and Crossroads volunteer fire departments.
I have been an active member of the Hempstead County Women's Leadership Committee for four years. I served as the committee's chairman three years. I am currently serving a two-year term on the ArFB WLC.
Farming has always been a part of our lives, from family farming to building a farm of our own where we raised our two daughters. We enjoy farming and hope to continue this for many years to come.