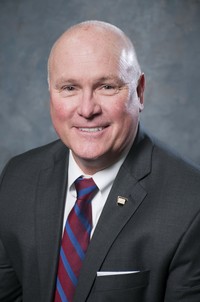 Farming is not simply a job; it's a lifestyle and a mission. It's an American tradition practiced by a relative few who love what they do and take seriously their responsibility to help feed the world.
Despite our country's rich agricultural history, many Americans no longer have a close connection to farming and ranching and some aren't aware of the critical role agriculture plays in our daily lives and our economy. That's why Arkansas Farm Bureau exists: We are here to stand up for and speak out on behalf of farmers and ranchers in our state and to help consumers connect with and better understand those who produce the food and fiber we all need to thrive.
We're a grassroots organization and our priorities are set by our members and the local constituents we serve. We work for agriculture in a number of ways and in a variety of places, from the farmhouses and fields to boardrooms, newsrooms, city halls, and legislative chambers. We believe it's important to educate youth, leaders and the general public about modern agriculture, rural communities, and the men and women who grow crops, raise livestock and care for the land.
Like most of you, farmers care deeply about their families, their animals, and the health of the planet's natural resources. We have a deep and passionate love for the earth and livestock, because these are the foundations of our livelihood. Statistics show that more than 95 percent of Arkansas farms are family farms, not corporate farms, and the families who operate these farms must deal with enormous challenges beyond their control, such as weather extremes, insects and disease, government bureaucracies and selling products to fickle foreign markets.
In other words, the story of farming (and farmers) is much richer and more complicated than what is often portrayed. That's why we believe it's our responsibility to tell the real Arkansas "farming story" and that's one of the primary reasons Farm Bureau exists. We encourage you to explore our website for videos, podcasts, blog posts, statistics and more that will help you better understand and appreciate Arkansas agriculture and the people who live it every day.
Thank you for visiting and please consider joining Arkansas Farm Bureau in order to learn about, participate in and support Arkansas agriculture.
God Bless Arkansas Farmers and God Bless America,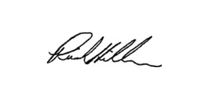 Rich Hillman
President
Arkansas Farm Bureau