Richard Joins Arkansas Farm Bureau Staff
Oklahoma State graduate to serve as Director of Commodity Activities and Economics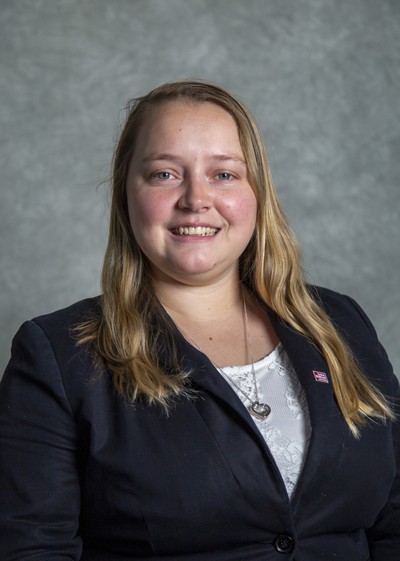 Arkansas Farm Bureau hired Jessica Richard as director of Commodity Activities and Economics in the organization's Commodity and Regulatory Affairs Department.
A native of Pine Plains, N.Y., Richard, 27, recently earned her doctorate degree in agricultural economics from Oklahoma State University. Previously, she received a master's degree in agricultural economics from the University of Kentucky and an undergraduate degree with a concentration in agribusiness from Morehead State.
She will be responsible for working with members of the organization's beef, dairy and equine divisions, including implementation of Farm Bureau policy affecting each of the agricultural commodities.
"We feel very fortunate to have someone with Jessica's knowledge and experience joining our staff," said Evan Teague, ArFB's vice president of Commodity and Regulatory Affairs. "She has both academic and real-world experience, having worked as a graduate research assistant, as well as on dairy farms and as an equine handler. We are happy to have her on the team."
Richard was also active in 4-H as a child in New York, showing sheep and cattle at livestock shows.
"I am very excited about this new opportunity and joining the team at Arkansas Farm Bureau," Richard said. "After years of conducting economic research and working in an academic environment, I am eager to apply that knowledge to my new role here and assist beef and dairy producers and the state's equine industry with the issues that affect their livelihoods."