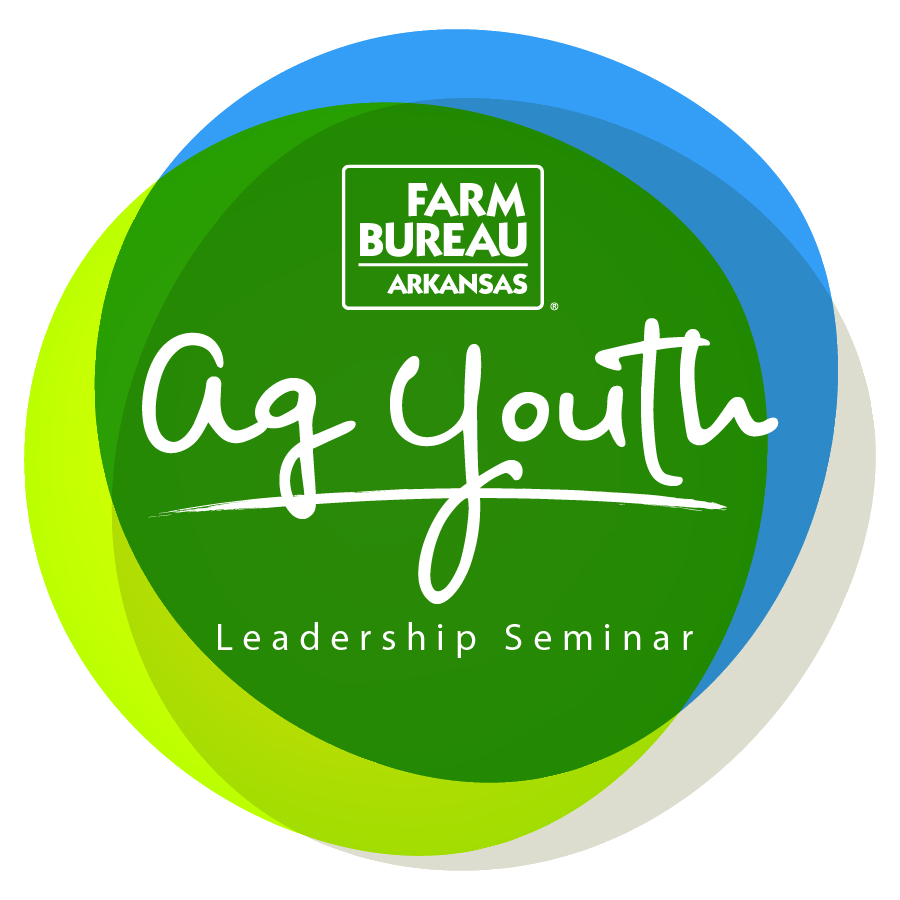 When:
July 6-8, 2022
What:
A3-day seminar that will provide participants with an indepth look at agricultural degrees and careers, as well as an introduction to Arkansas Farm Bureau and the issues affecting agriculture and rural Arkansas.
Who:
High School students entering the 11th or 12th grade in the 2022-23 School Year. Up to 20 students will be selected using a graded application process.
Where:
Arkansas Farm Bureau Center
Lodging:
Hilton Garden Inn, Little Rock, AR
Applications:
Click here to download an application. Guidelines are available here.
Contact:
Lindsey Rucker: 501-228-1843 | lindsey.rucker@arfb.com
Brock Roberts: 501-228-1575 | brock.roberts@arfb.com

Applications should be submitted to Lori Croy at lori.croy@arfb.com
or via mail at:

Arkansas Farm Bureau
Attn: Lori Croy
P.O. Box 31
Little Rock, AR 72203
Deadline to Apply: May 2, 2022
No applications will be considered after this date.